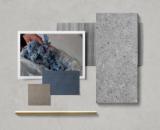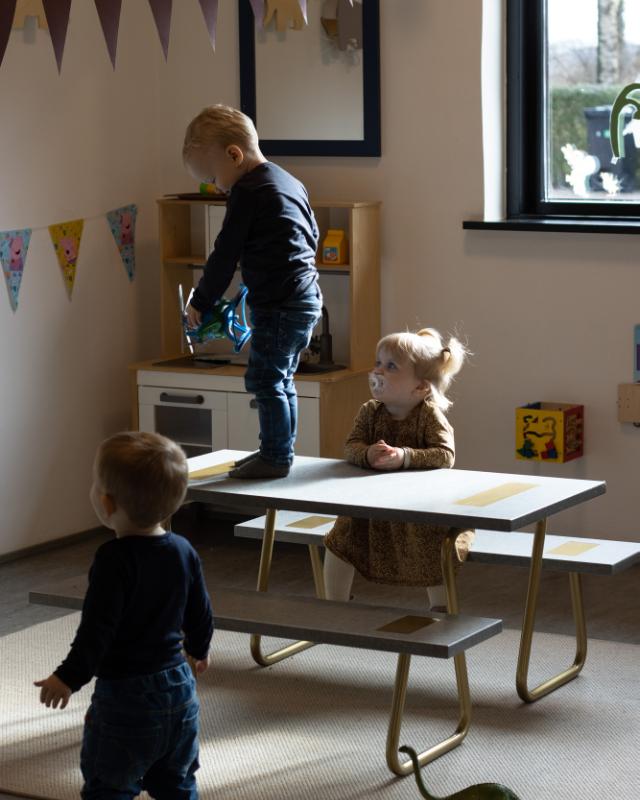 MINNIE picnic set for children
Stable and elegant children's furniture created from 75% textile waste. The stable construction and hard-wearing surface make Minnie a natural focal point for both meals, wild play and creative pursuits, and the exclusive details make Minnie a elegant element in the modern interior.
Extremely stable and hardy kids furniture, full of exclusive details.
Perfect for energized children and stylish parents!
Minnie is a miniature of our classic Omega dining set, with a table top and benches made from 75% compressed textile waste that has been bound together by 25% binding fibres.
In order to create a durable construction and an attractive finish, the frame is made with a clamping solution around the textile plank.
Minnie allows space for 4-6 kindergarten children and is intended for use indoors.
It is strong and stable. It can withstand the weight of an adult and won't overturn.
L: 100 cm.
W: Bench: 25 cm. Tabletop: 50 cm. The whole table: 109 cm.
H: Bench: 31 cm. Table: 51 cm. Hight from bench to table: 20 cm.
Mat thickness: 20 mm.
Content mats: 75% textile waste/ 25% binding fibres
Surface of mats: Coated with melamine
Frame: 5 mm thick steel tubes
Ø frame: Ø25 mm.
Weight: Approx. 30 kg.
Screws inserted via clamping solution around mats.
Dimensions on inserts: Table: 30 x 8 cm. Bench: 15 x 8 cm.
Both mats and steel are 100% recyclable.
The mats consist of 75% textile waste and 25% binding fibres. The surface of the mats is coated with malamine to ensure a durable and hard-wearing surface.