Create atmosphere and personality in your interior design
Create a more personal interior with a unique atmosphere by using furniture made from upcycled harbour wood. Every piece is unique with its own patina and character created during the time spent in the Danish harbour. The solid azobé wood is extremely hard and has a naturally high content of natural oil. This makes the wood exceptionally robust, suitable for both indoor and outdoor use. All our furniture is made to order based on your needs and preferences.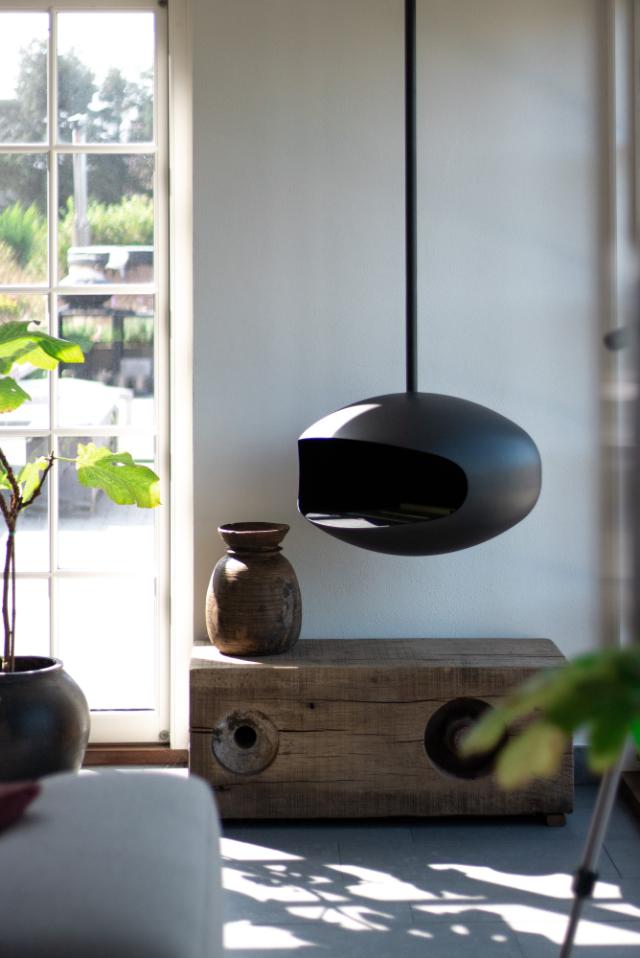 Unique home in north Jutland
In this fantastic home, our furniture ties the outdoor and indoor space together, whilst bringing a natural and soulful feel to the space. Take a closer look here.
Garden project in Roskilde
Be inspired by this family's beautiful space and clever use of materials. In the orangery, you will find our Gaia table, whilst our Slinger lounge set ensures a cosy area on the terrace.
Roof terrace in Horsens
A great solution for this roof terrace, ensuring a satisfying aesthetic along with minimum maintenance requirements. In this project, you will find several of our designs, including our Slinger lounge set with specially designed waterproof cushions.