Get inspired by previous customer cases
Fagbevægelsens Hovedorganisation (Trade Union Headquarters)
In FHs foyer, different elements meet and create a completely unique atmosphere.
Sydenergi (SE)
There are many advantages when you move meetings out in to nature, but this is not always so easy to do. Find inspiration here, where SE have instead invited nature into their meeting rooms.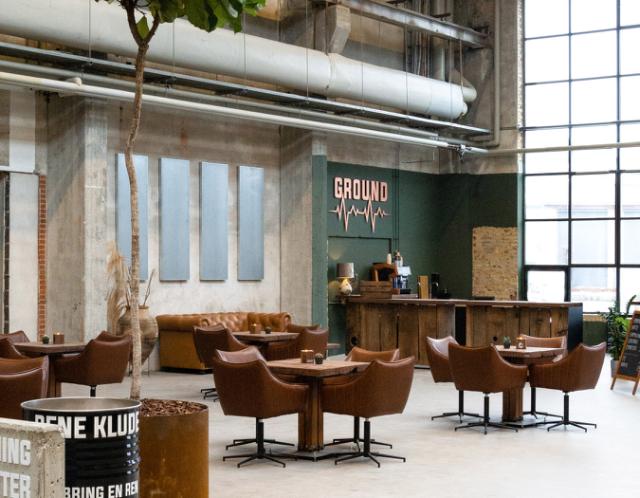 Ground
Ground in Odense have created a unique and inspiring training and café environment, making them stand out from other fitness centres.
Invite nature inside and create an healthy and inspiring work environment with furniture in reclaimed hardwood from decommissioned Danish harbours. The robust azobé wood is extremely dense and rich in natural oils, making it ideal for indoor and outdoor use.
All our furniture is made to order, designed to meet your individual needs. We can also offer customised design, so don't hessitate to contact us.