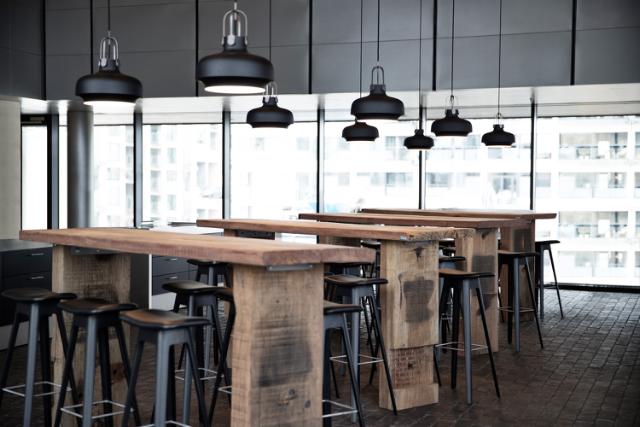 Furniture made from reclaimed wood
Create an inspiring working environment
Unique, sustainable furniture made in customised measurements.
Create a unique atmosphere and a healthy and inspiring environment with furniture made from reclaimed harbour wood.
Our furniture is made from azobé wood that we source from decommissioned Danish harbours. This raw material makes our furniture rustic, tactilely alluring and absolutely unique. No two pieces are the same, every inch og our wood has its own historic detail and natural patina.
All our furniture is made to order, according to your unique requirements and needs. We can create an exclusive meeting table in the exact measurements that you are looking for, with in-built cable tray for USB and electricity connections, or let us make a relaxing lounge area with maintenance-free sofa and bench.
We can also create exclusive designs, so don't hesitate to contact us.
Get inspired by previous customer cases
Fagbevægelsens Hovedorganisation (Trade Union Headquarters)
In FHs foyer, different elements meet and create a completely unique atmosphere.
Sydenergi (SE)
There are many advantages when you move meetings out in to nature, but this is not always so easy to do. Find inspiration here, where SE have instead invited nature into their meeting rooms.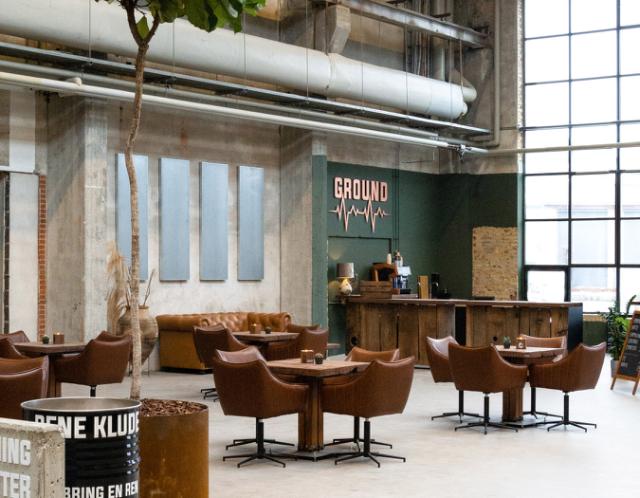 Ground
Ground in Odense have created a unique and inspiring training and café environment, making them stand out from other fitness centres.
Create inviting work environments
Research shows, that if we surround ourselves with natural materials, it has a very positive effect on our well-being, creativity, productivity and stress levels.
Learn more and find inspiration for how you can invite nature inside with our plank tables, rustic wall cladding and plant boxes below: