4 ways to use a fire pit in the garden
A fire pit is a must have in any garden. It gives rise to afternoons with baking bread and food over fire and long evenings with bonfires and stargazing. If you are a bit creative a fire pit can be used to so much more than that. Here are 4 different ways you can use a firepit in the garden.
The Classic
There is nothing like cosying up around a fire. It brings people together; it takes us back to our primitive roots and gives rise to tasty food with lots of smoky flavour. Do you love to get out the guitar and end the evening by singing around the fire, or maybe you have children, if so then a classic fire pit is a must. Choose one in steel, as shown here and decorate it with some cubes for seating around it. The beautiful harmony between the steel and the hardwood creates a wonderful atmosphere while providing a stable and yet flexible sitting arrangement.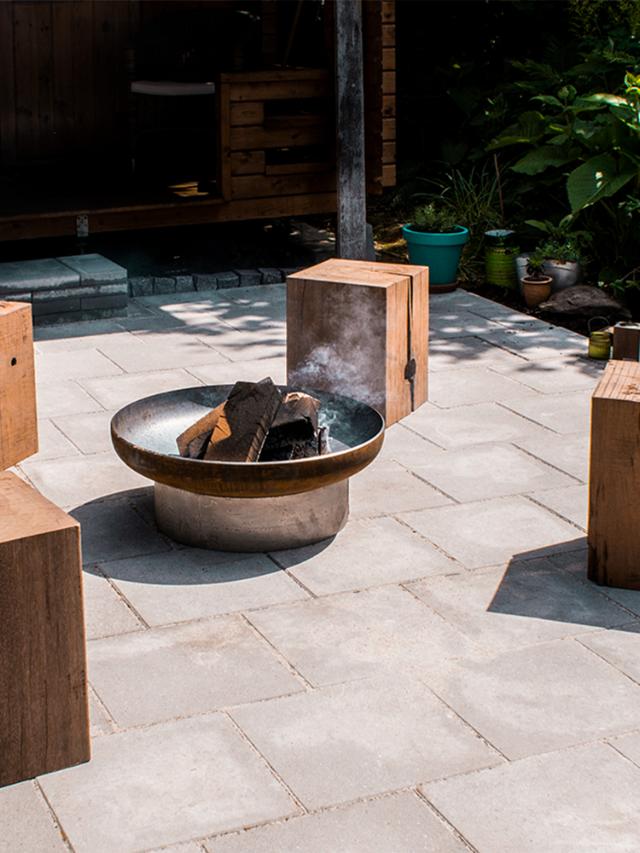 The Festive
If you choose a tall fire pit and place it on the terrace you can use it the traditional way as a fireplace or you can fill it with ice cubes and transform it into an impressive champagne cooler for your party! Our fire pit is raised above the ground by a 45cm plinth made from upcycled wood from decommissioned Danish harbours. It gives the fire pit a raw and rustic look, making it an impressive sight when it is filled with ice and bubbles.
OBS: If you use the fire pit as a fireplace, place a few centimetres of sand in the bottom, to avoid the wooden plinth from getting to warm.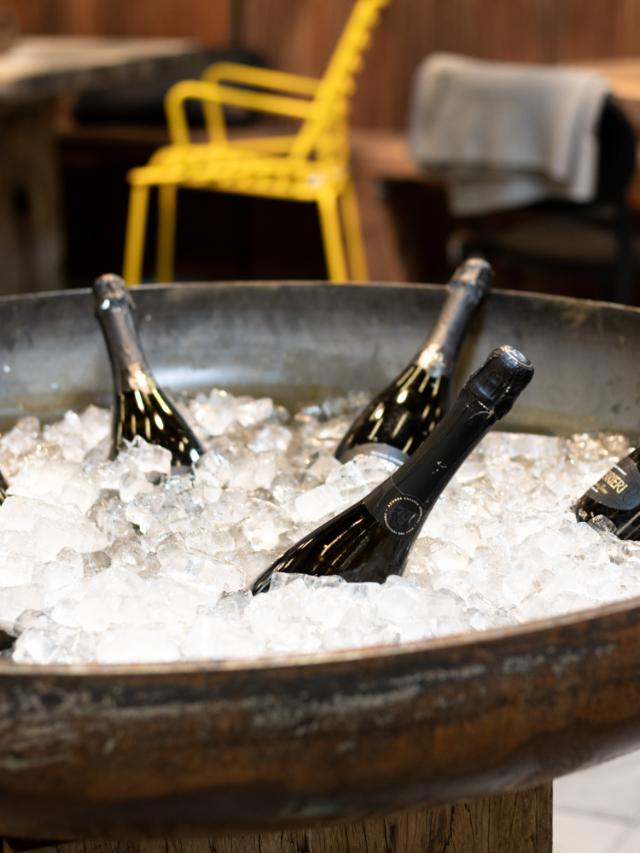 The Lush
The round shape is fantastic, and we cannot get enough of it when we design our outside spaces! Therefore, this fire pit also works great as a planter – shown here in the beautiful courtyard at The Nordic Barnhouse Project. Fill the planter with classic stone crops, let the tops of the plants spill over the sides, or create a fragrant herb oasis – the possibilities are endless, and the results will be amazing.
OBS: there is a hole in the bottom of all our fire pits for water drainage.
The Mirror Pond
Another alternate - but incredibly beautiful – use for the fire pit is to use it as a water mirror pond. The round form mixed with the elements metal and water is just what the Feng Shui book called for and will fit in the Japanese garden just as well as in the typical Danish one.
If you want to use your fire pit for a water pond, then of course there shouldn't be a hole in the bottom. We put the hole in ourselves, therefore when you order the fire pit you can let us you can let us know if you want a hole in the bottom or not.